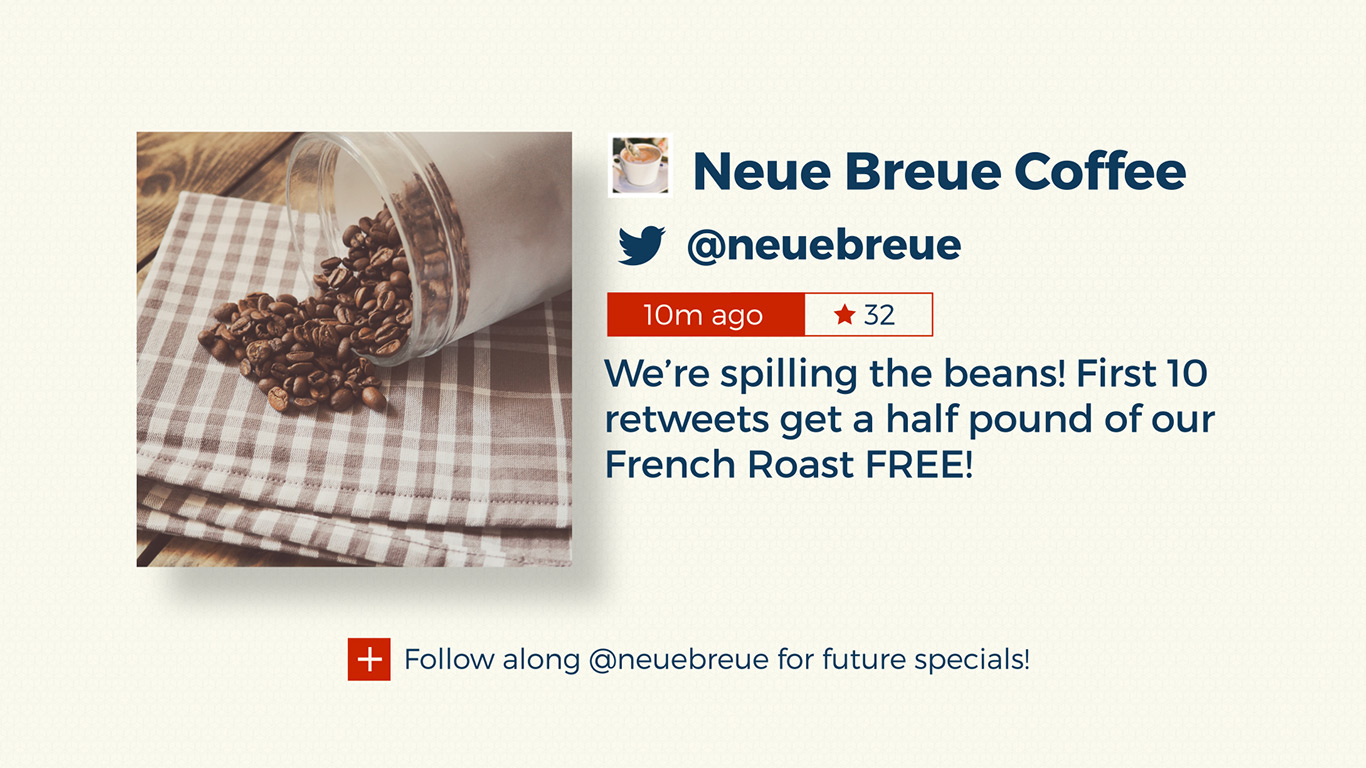 Harness the power of social media beautifully and easily.
We've made it incredibly easy to create beautiful social media content that you can plug-n-play in any digital signage software in minutes. With Screenfeed's Social Apps Dashboard, you are in complete control of every post displayed on your screens. Select from Twitter, Instagram and Facebook or even combine them together, define rules for your content and then choose how you'd like them displayed. Like all Screenfeed content - it just works!
Choose your content
Pick from Twitter, Instagram and Facebook or combine posts from all three!
Display posts from your own account
Share positive posts about your company
Show employees what your customers say about you or your competition
Entertain and engage guests with posts from popular accounts you select
Define rules with filters
Exclude posts that are replies
Exclude retweets from the feed
Require photos in posts
Remove links from posts
Randomize order of posts
Customize your design
Choose from several color pallettes or select colors to match your brand
Alternatively get a JSON or XML feed to integrate into your own template
Available in 16:9, 9:16 shapes or sizes for footers and sidebars
Remove number of likes if your posts are not that popular or hide the time of the post
Add an optional call to action
Pick from several ready-made and customizable layout styles
Moderate your feed
Our optional moderation tool gives you the power to ensure only the posts you want to be shown on your screens are shown.
If you choose only trusted accounts there is no requirement to moderate unless you want to select only certain types of posts.
If you include posts by keyword or hashtag you'll appreciate the moderation tool built to work on any mobile or desktop device.
Users often moderate once a day, once a week or even once a month. Its up to you.
---
Four ways to use Screenfeed Social Apps
1. Promote Your Messages to Viewers
Display your own social media content to promote your company or educate viewers about your organization or products. Doing so expands the reach of your social content beyond users of the individual social media apps to everyone that sees your screens.
2. Company Awareness
Share with your employees what customers are saying about your company or products (good or bad) on social media so they can react to unfiltered customer feedback.
3. Elevate the Perception of your Company
Not much is more valuable to a company than positive customer testimonials. Screenfeed's Social App makes it easy to select and display positive messages about your company from your fans on social media.
4. Entertain & Engage an Audience
Social media is a powerful entertainment medium with a lot of really great short-form content. Screenfeed's Social App makes it easy to entertain an audience with contextual-based media that makes your screens more relevant. Tip: Display posts from popular accounts related to your audience's interests along with your own posts in the same stream.